SAFE PASSAGE
(2013) AIR project at Cemeti Art House Yogyakarta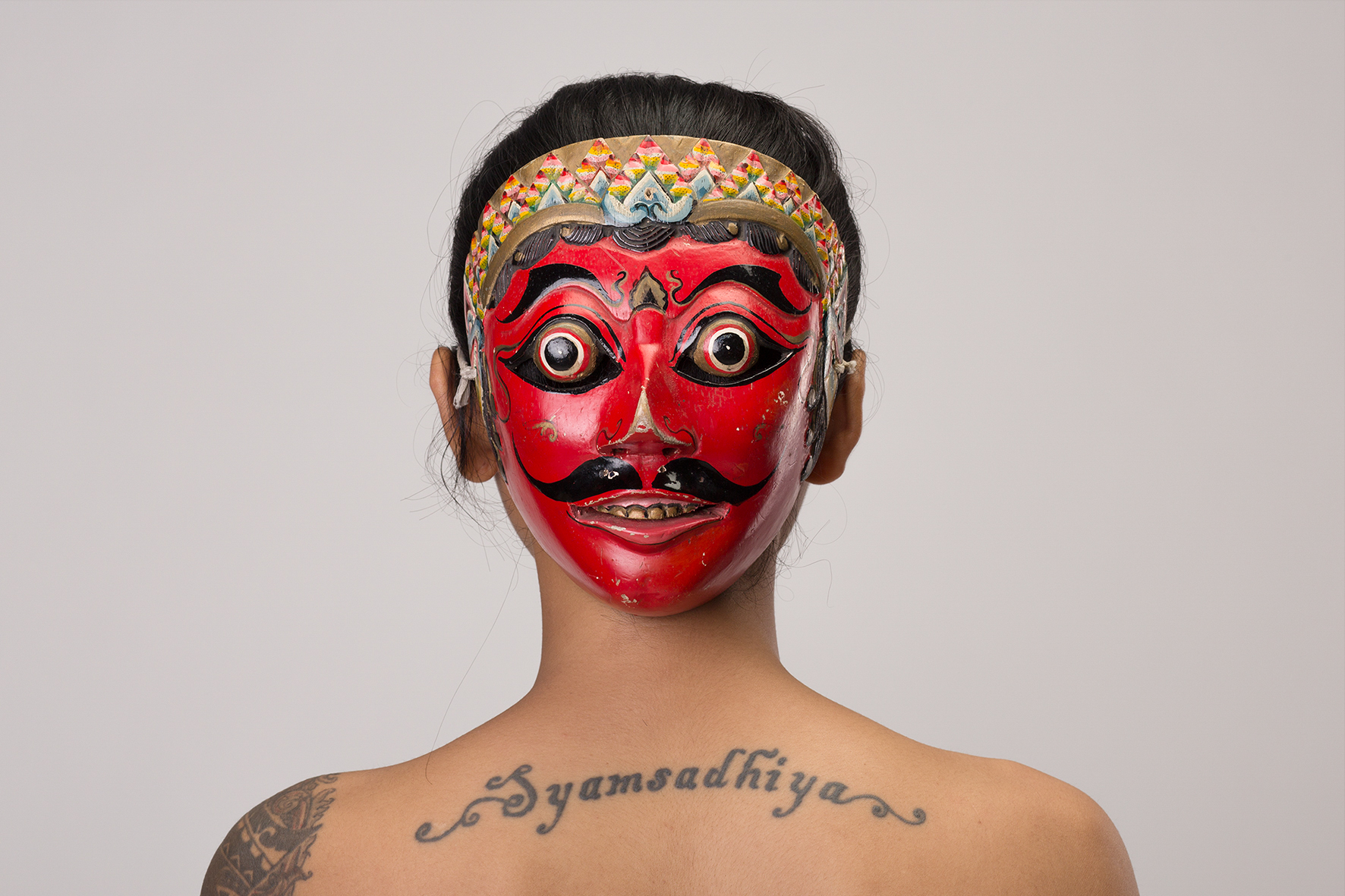 To ward off tiger attacks the lighthouse keepers would wear
a mask on the back of their heads
Safe Passage was initiated during an artist in residence at Cemeti Art House in Yogyakarta, Indonesia. The project developed around the history of lighthouses in Java during Dutch colonisation and how these structures continue to be maintained today by itinerant lighthouse keepers. As an extension the project examined methods of visual and acoustic signaling used within maritime communication and reflected upon the disappearance of such analogue encoding. The project used these maritime narratives as a framework to explore the symbolism of border crossing between land and sea. The mythic dimension to this borderzone was explored in the stories surrounding Nyi Roro Kidul, Queen of the South Sea, whose presence continues to inspire fear of strong tides along the coastlines of eastern Java and act as a localised maritime warning. Safe Passage included a series of video performances with male subjects semaphoring navy distress codes and deliberately wearing the green, the colour said to provoke Nyi Roro Kidul. The video was then installed as a bamboo signal station, flashing its light through morse code.

Read the
Exhibition catalogue
Research Images, Clockwise from Left: Leyla Stevens, Lighthouse#1 (2013) video projection, 2 min loop; Lighthouse at Sea between Java and Bali 1929, Tropenmuseum, Amsterdam. Coll.nr; Tegal Lighthouse, Historic postcard, image credit Klaus Huesle; Leyla Stevens, Calling Nyi Roro Kidul, HD colour video, 6 minute loop, installation with sound, bamboo, wood and light dimensions variable; Photograph of Tanjung Layar Lighthouse (date unknown), Tropenmuseum, Amsterdam. Coll.nr; Museum Sandi Yogyakarta (Enryption Museum), image credit Leyla Stevens, International Morse Code List; Motto plaque in Museum Sandi, image credit Leyla Stevens; Calling Nyi Roro Kidul install shot.




Calling Nyi Roro Kidul (2013) video stills.