LABOURS FOR COLOUR
(2021) 2 channel video, stereo sound, 16 minutes.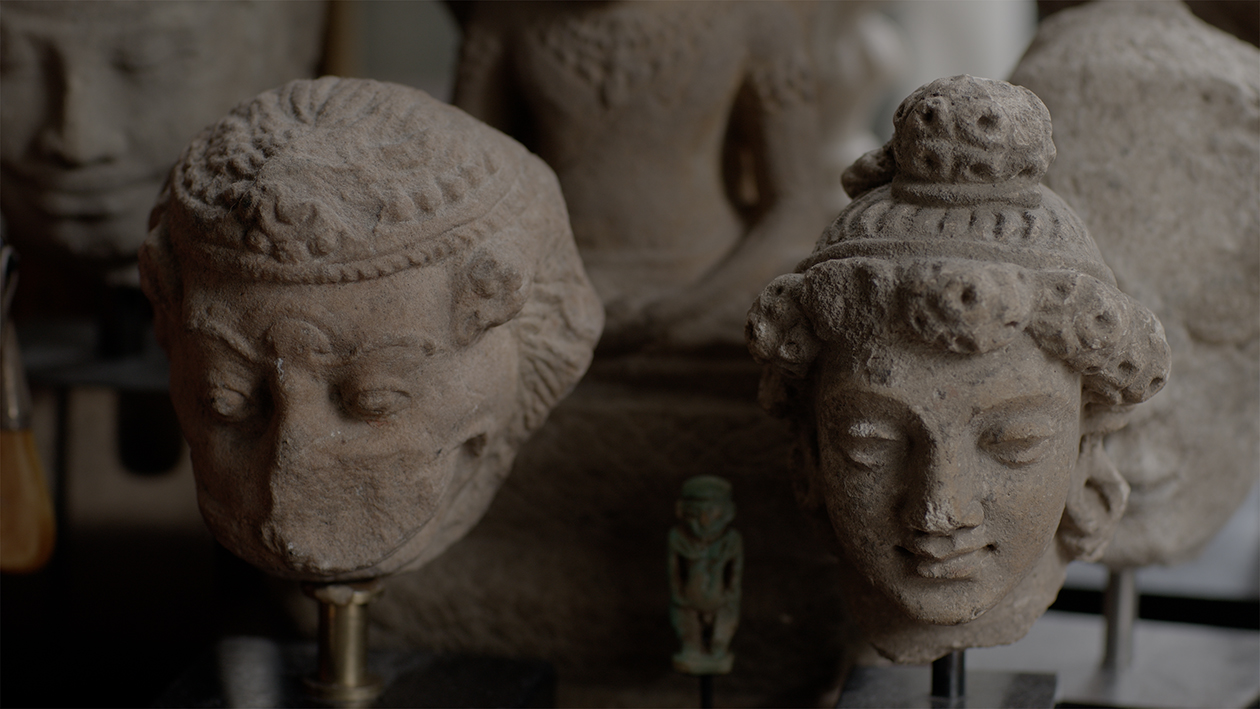 Labours for colour is a new moving image artwork by Australian-Balinese artist Leyla Stevens, staged in response to Dr John Yu's collection of Southeast Asian textiles and artefacts, currently on show at Mosman Art Gallery as part of the exhibition Upacara: Ceremonial art from Southeast Asia.

This moving image work weaves in a reflection on the diasporic condition of cultural objects, as they migrate around the world through collection practices. As a counterpoint lineage, documentation is shown of textile artisans on the Balinese island Nusa Penida and the labours they enact to produce the cepuk style weaving that the island is known for. Moving through various stages of textile production, from the harvesting of plant dyescotton, to the final weaving, the video focuses on highly skilled gestures that bring these textiles to life. Through this interweaving of disparate places and processes, the video invites a consideration of the many hands that touch and shape a textile during its trajectory from ritualised object to collected artefact.

CREDITS

Director/Editor: Leyla Stevens
Director (Nusa Penida sequence): I Wayan Martino
Cinematography: I Wayan Martino & Gotaro Uematsu
Artisans: Ni Nyoman Sari Legon, Ni Komang Muliatning, Ni Wayan Sari & I Nyoman Pranata from Tanglad, Nusa Penida.
Camera Assistant: Rizky Gatan Setiawan
Collection access and performance by Dr John Yu

Read a preview by Erin McFadyen for Artist Profile.